ASA's experienced, full-time Washington, D.C., representative works on behalf of ASA members and for local groups when regional issues arise.
Although the U.S. Congress receives the most attention in the media as far as the legislative agenda, the volume of bills considered by state legislatures is too often overlooked in its impact on repairers. For the 2010 state legislative sessions, 26,037 bills were pre-filed at the state level. More than 100,000 bills were introduced in 2010 with 31,315 bills becoming law.
Hundreds of bills are in play across the country at any given time that can impact repairers in specific states. ASA monitors these bills and many are placed on our legislative website, TakingTheHill.com.
ASA also provides online advocacy tools for members to let their views be known to state and federal policymakers. ASA will engage in specific state bills involving issues that ASA leaders believe impact members across the country; i.e., vehicle safety inspection, aftermarket crash parts, service information availability, etc. Top issues are profiled on the home page, and repairers can look at a larger number of bills by using the state or federal legislative tracking buttons. Some issues involve grassroots activity by ASA and include letters on the site that repairers may forward electronically to their state or federal representatives. Only your ZIP code is needed to send a letter and take part in these important grassroots efforts.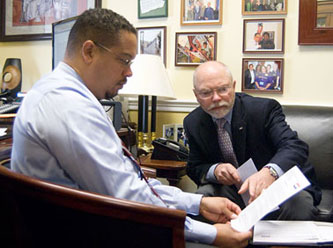 | | |
| --- | --- |
| In addition to ASA's Washington, D.C., office and volunteer Governmental Affairs Committee, the tools on TakingTheHill.com provide a simple structure for independent repairers to have their voices heard at state capitols around the nation as well as on Capitol Hill. | |