ASA 2011 Annual Meeting & 'Taking The Hill' Day
May 9-11, 2011 • Washington, D.C.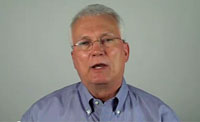 Need more? Click on the image to hear Ron's message to ASA members regarding their involvement in legislative matters.
Please visit our Policies page before completing registration request.
Registration fee is per person and includes:
ASA Annual Business Meeting: Open to all ASA members and other industry professionals. Includes ASA board of directors meeting and affiliate assembly. Ron Pyle, ASA president and chief staff executive, will deliver a state-of-the-association address, and a new ASA chairman will be sworn in.
Association Leadership Summit: Open to everyone.
"Taking the Hill" Day: ASA membership required. Includes Capitol Hill meetings and materials, dinner on Tuesday evening, May 10, and transportation to the Hill Wednesday morning, May 11.
Online registration is now closed.
You can download the registration form and fax it to us at (817) 685-0225. Please be advised that the deadline for the guaranteed hotel rate has expired; however, ASA will work with you to secure the best rate possible for your stay at the Gaylord National.
You can also fill out the following form to request registration. An ASA representative will contact you within 24 business hours to complete the registration process by phone.